DoomsDaisy
™
Downloads
This page is only open in preparation for the demo release.
The demo is not available until Dec 2nd, 2021
WARNING: This demo contains violence, nudity, gore, language, and themes not appropriate for children or the easily offended.
DoomsDaisy is a satirical sci-fi horror. Even the full version of DoomsDaisy (still in development) is relatively mild by industry standards, however, depending on certain choices made during gameplay, there may be brief instances of graphic nudity and/or sexual content ranging from mildly suggestive to excessively explicit, (most likely appearing in the context of a gag endings).
If you like that kind of stuff, you'll probably be disappointed. However, if you are easily offended, you're sure to find something to get all worked up about.
---
Instructions for Download
---
1. Read the minimum system requirements for the demo version you wish to download to make sure the demo is compatible with your computer.
2. If your computer meets the minimum system requirements, click the link for the End User Licence Agreement (EULA) at the bottom of the page.
3. Read the EULA. Read it! Out loud, if you have to.
4. If you agree to abide by the terms of the EULA, click the "I agree" button to download your preffered verson of the demo.
Final note: This Demo is a passion project, a labor of love involving a ton of time and hard work. And it's available to you for free. So please don't be a penis, adhere to agreements, and respect copyrights and trademarks. A copy of the EULA is included with the demo.
---
PC (Demo v0.3 Beta)
---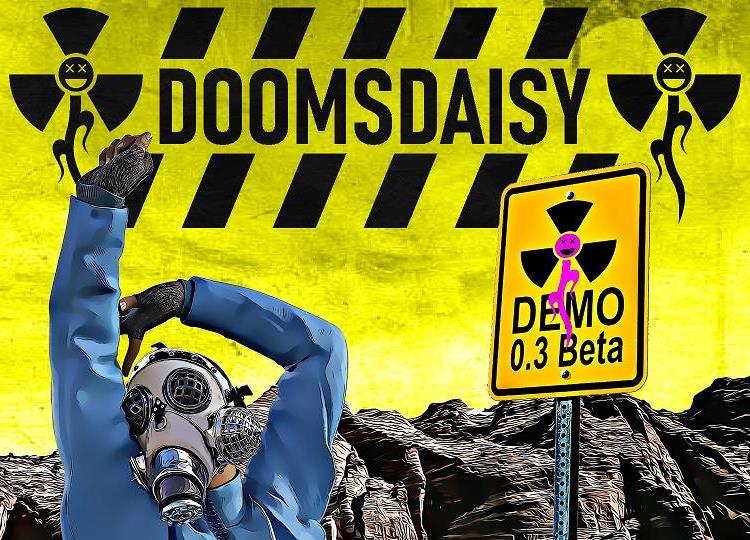 MINIMUM SYSTEM REQUIREMENTS
| | |
| --- | --- |
| OS: | Windows 10 |
| Processor: | 2GHz Dual-Core CPU |
| Memory: | 4 GB RAM |
| Graphics: | OpenGL 2.0 or DirectX 9.0c |
| Storage: | 4 GB |
Mac (unsupported)
---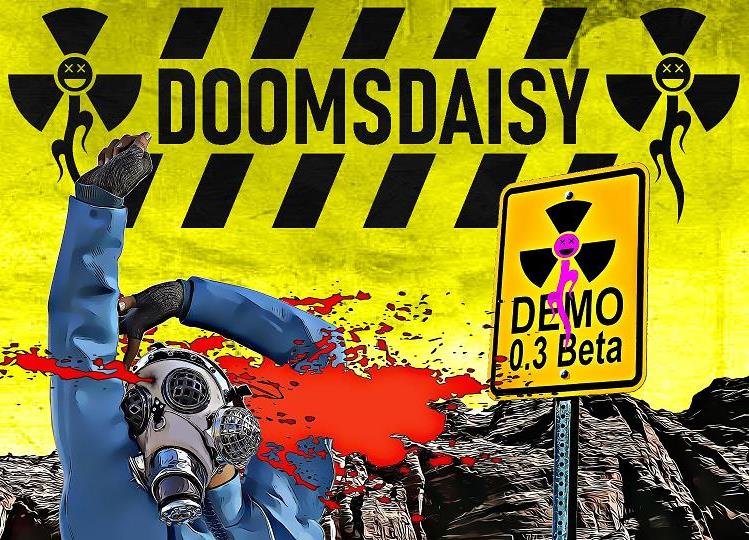 MINIMUM SYSTEM REQUIREMENTS
| | |
| --- | --- |
| OS: | ? |
| Processor: | ? |
| Memory: | 4 GB RAM |
| Graphics: | ? |
| Storage: | 4 GB |
Before downloading the DoomsDaisy Demo, you MUST agree to the Terms of Service (ToS) AND accept the End User Licence Agreement (EULA). If you do not agree with the ToS or EULA, you may not use this program.
Users of this site have agreed to the Terms of Service (ToS) upon entering by means of clicking on an "I agree" button. If you somehow managed to reach this page without explicitly agreeing to the ToS, you must agree to the terms before downloading the demo.
DoomsDaisy Website Terms of Service
1. You attest you are at least 18 years of age.
2. You understand you may be subjected to possibly offensive material.
3. You understand the terms and conditions and accept full responsibility for entering this site and consuming any of its content, including any downloaded files or software.
---