DoomsDaisy
An apocalyptic adventure in a nuclear winter wonderland.
About DoomsDaisy
---
Story Synopsis
You're a member of a secret organization who foresaw (and prepared for) the end times. After a year isolated in an underground bunker, the time has come to resurface. Traverse a post-apocalyptic wasteland to find fellow members and face mutants, monsters, and marauders as you investigate mysterious dystopias in a world where every decision is literally a matter of life or death.
Gameplay
DoomsDaisy is an indie video gamebook, or visual novel, where you read sections of story and are given options along the way. Each choice alters the course of events, resulting in a unique ending based on the path you took. Due to the high number of choices and wide variety of possible outcomes, DoomsDaisy offers a higher level of replayability than other games. But be warned, many choices have seriously fatal consequences to bring your adventure to an abrupt and shameful end.
The rules for gameplay are simple:
Read a section of story
Make a decision when prompted
Repeat steps 1 and 2 while avoiding death
Probably die anyway
Features
Over 100 unique endings (Demo has 10)
that makes at least 99 interesting ways to die! (Demo has 9)
2 dozen in game achievements (Demo has 12)
Nudity and language filter
Over 100,000 words (Demo has 15,000)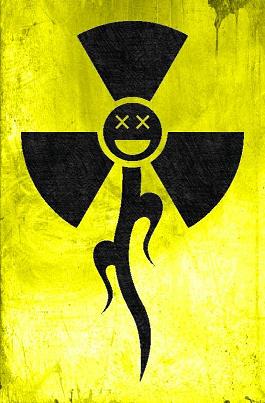 DETAILS
---
| | |
| --- | --- |
| TITLE: | DoomsDaisy |
| PLATFORM: | Windows PC |
| GENRE: | VN, Indie, Sci-Fi |
| DEVELOPER: | Pontius Paiva |
| RELEASE DATE: | TBD (More) |
---
MINIMUM SYSTEM REQUIREMENTS
| | |
| --- | --- |
| OS: | Windows 8 or higher |
| Processor: | 2GHz Dual-Core CPU |
| Memory: | 4 GB RAM |
| Graphics: | OpenGL 2.0 or DirectX 9.0c |
| Storage: | 4 GB |
Adult Content Warnings
---
Contains violence, gore, language, and themes not appropriate for children.
Overall, a relatively mild game, not unusual or extremely offensive. The game's infrequent sexual content might best be described as "risque, but relatively tame." However, depending on certain choices made during gameplay, there may be brief instances of graphic nudity and/or sexual content ranging from mildly suggestive to excessively explicit, (most likely appearing in the context of a gag ending).
News
---
Pontius Paiva has considered December 2nd, 2021 as a possible ... Web release date for a fully functional, playable demo. Due to the complex and nonlinear storylines, the demo may be considered completed but will not be released until the complete game storyline is finalized. This is for the sake of preventing continuity issues. For this particular project, code testing and story writing are done simultaneously. The demo and full version of DoomsDaisy may seem, and occasionally be treated like, separate projects. Hopefully this clarifies any possible confusion when reading the following news updates and version progress.
April 2nd, 2021
DoomsDaisy v0.2 (Demo) development begins.
March 14th, 2021
DoomsDaisy v0.1 (Demo) enters closed beta testing.
February 28th, 2021
DoomsDaisy (Demo) enters alpha testing.
January 30th, 2021
DoomsDaisy game development begins.
DoomsDaisy website launched.
January 14th, 2021
DoomsDaisy story writing begins.
---
Follow
---
Follow DoomsDaisy on Twitter for teasers, screenshots, and to stay up to date on all the latest DoomsDaisy news.